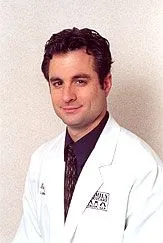 Gregg K. Atlas, DPM, CWS, DABPS
Dr. Atlas graduated from SUNY Albany in 1992. He then attended the New York College of Podiatric Medicine, where he graduated with Magna Cum Laude honors in 1997. Thereafter, he received his Podiatric surgical training at The Podiatry Hospital of Pittsburgh, at which time he was Chief Resident. Dr. Atlas has also spent time training in Italy as part of his residency.
Dr. Atlas is board certified by The American Board of Podiatric Surgery in foot surgery and is a Board Certified wound specialist.
Dr. Atlas is Co-Medical Director Center for Wound Healing at Catskill Regional Medical Center.
Dr. Atlas is currently on staff at:
Garnet Health Medical Center, Catskills
Garnet Health Medical Center, Middletown
Hudson Valley Ambulatory Surgical Center, Middletown
Bon Secours Hospital, Port Jervis
Education
Doctor of Podiatric Medicine, New York College of Podiatric Medicine, Magna Cum Laude
B.A. in Biology, State University of New York at Albany
U.H.M.S Hyperbaric Medicine, Certified
Honors
Deans List at New York College of Podiatric Medicine
Academic Scholarships NYCPM, PICA, APMA
Achievement Awards in All Basic Sciences
Residency
Podiatric Hospital of Pittsburgh
Chief Resident (PSR-24)
24 Month Surgical and Medical Residency Program
Extensive Training in all aspects of foot and ankle surgery with a balanced emphasis on forefoot, midfoot, rearfoot and ankle procedures
Comprehensive clinical training at the Podiatry Hospital outpatient center
Podiatry Medicine Boards
Board Certified, American Board of Podiatric Surgery
Diplomate, American Academy of Wound Management
Hospital Affiliations
Catskill Regional Medical Center, Harris and Callicoon, NY – Co-Director CRMC Center For Wound Healing
Orange Regional Medical Center, Middletown, NY
Bon Secours Hospital, Port Jervis, NY
Wound Clinic at CRMC, Director of Podiatric Division
Professional Affiliations
Diplomate, American Board of Podiatric Surgery
Member, American Podiatric Medical Association
Diplomate, American Academy of Wound Management
Past President, Mid Hudson Division New York State Podiatric Medical Association
Community Affairs
EGPOA Board Member 2012 – 2014
Temple Shalom Board Member 2012 – 2014
AYSO Board Member 2012 – present
Monticello Little League Board Member 2012 – present
Publications
"Mueller – Weiss Syndrome: An Uncommon Cause of Midfoot Pain", Journal of Foot and Ankle Surgery 37(6):535-539, 1998 (Co-authored with Brian Reade DPM, John DiStazio DPM, Stephen Kruljac DPM)